Auto Aftermarket Guangzhou (AAG) will be held during October 11 to 13, 2019, in Guangzhou Poly World Trade Center (PWTC). The 2019 AAG boasts a total exhibition area of 100,000 square meters and houses 1,478 exhibitors from 13 countries and regions worldwide, including Australia, Belarus, Pakistan, Germany, the Netherlands, South Korea, the United States, Malaysia, Nigeria, Ukraine, Spain, Italy and Taiwan.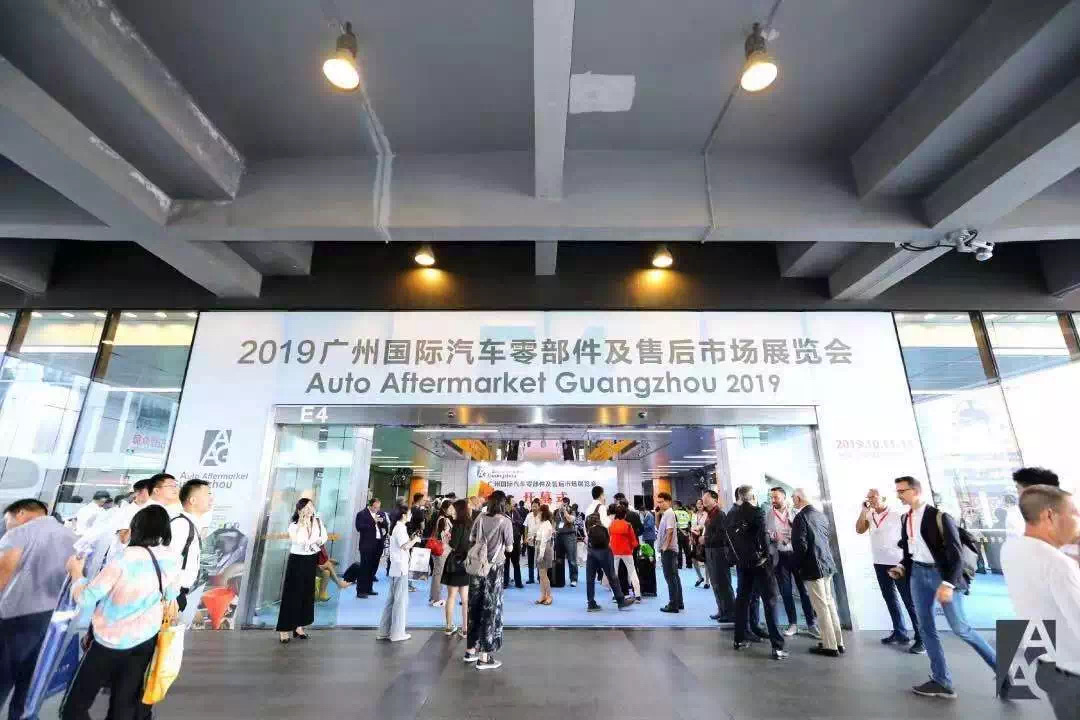 As the largest exhibition for automobile aftermarket in South China, the AAG has grown into an effective platform for international industrial technical exchange and comprehensive business cooperation.
Deputy Director of Guangzhou Municipal Commerce Bureau Wu Shangwei announced the opening of AAG 2019. Director of Guangzhou Municipal Commerce Bureau Liu Chenhui, Inspector of Guangzhou Municipal Industry and Information Technology Bureau Ye Song, Former Deputy Director of Department of Resource Conservation and Environmental Protection of NDRC Ma Rong, Former Deputy General Manager of China National Machinery Industry Corporation Wang Songlin, Former Chairman of China National Machinery Industry International Co Ltd Zhang Fusheng, General Manager of China National Machinery Industry International Co Ltd Zhao Lizhi, General Manager of China National Electric Apparatus Research Institute Co Ltd Zhang Xiaobin, Deputy General Manager of Sinomach Intelligence Technology Co Ltd Zhang Hongye, Consular General of Consulate General of the Kingdom of the Netherlands in Guangzhou Mr. Michiel Bierkens, Vice Consular General of Consulate General of Italy in Guangzhou Alice Rubini, President of Italian Garage Equipment Manufacturers Association Mauro Severi, CEO of Autopromotec Renzo Servadei, President of BolognaFiere China Ltd Marco Chen also attended the opening ceremony of AAG 2019.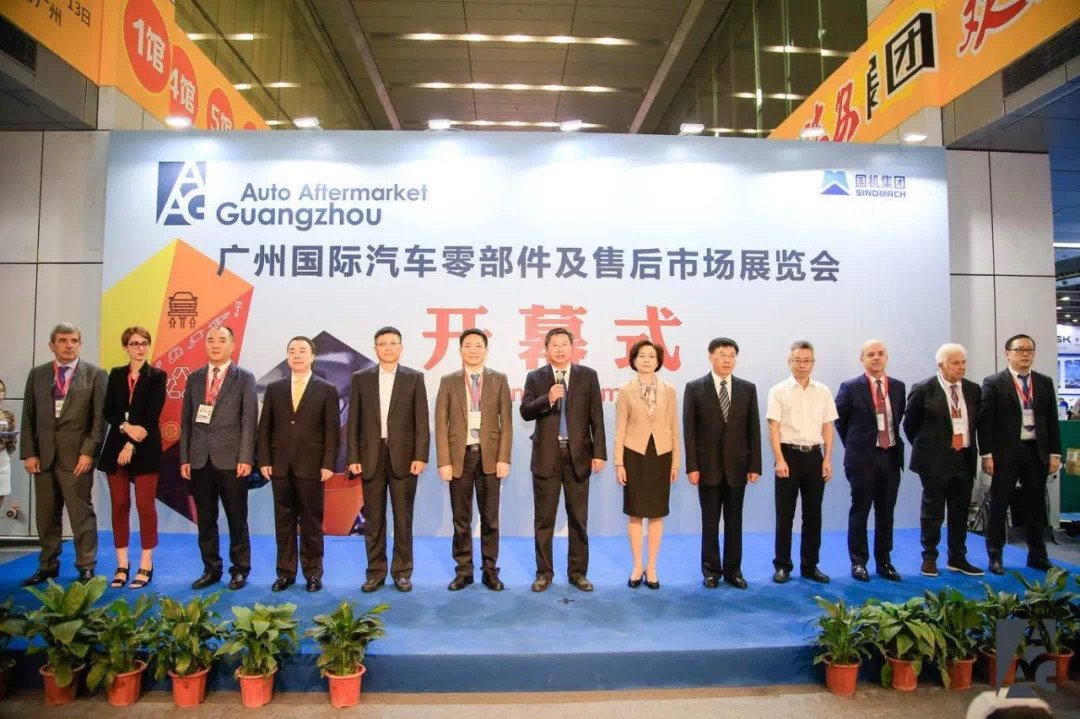 Supported by Guangzhou Municipal People's Government and organized by Guangzhou Municipal Commerce Bureau and Guangzhou Municipal Industry and Information Technology Bureau, the AAG fully displays the production and application of advanced products from industry segments, continues to diversify the display of product elements, and strives to build itself into a world-class exhibition brand for automobile aftermarket.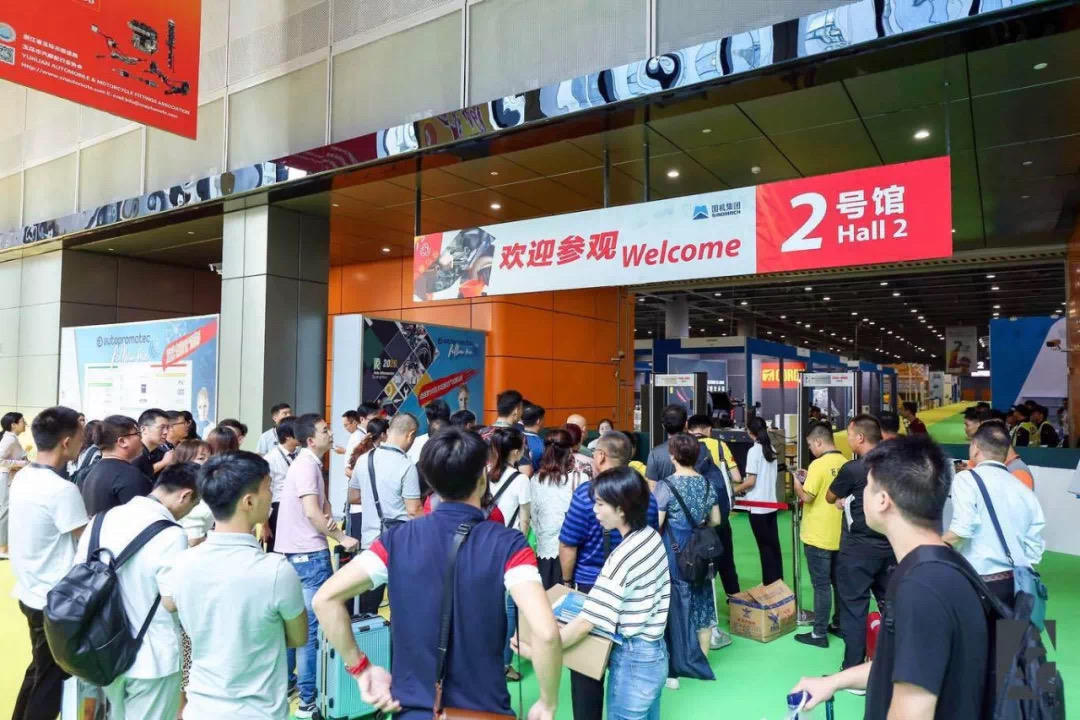 Constantly renewed exhibits hit a new record high in internationalization
The 2019 AAG sets up such three exhibition zones as Parts & Components, Tuning & Accessories, and Repair & Maintenance. The Parts & Components zone features equipment manufacture, wearing parts and terminal chains. It has attracted many well-known enterprises such as NORINCO Motors, North Lingyun Industrial Group, BAIC Group, Zhe Jiang Dezhong Auto Parts Manufacturing, Northeast Industrial Group, Taizhou Fnc Machinery[L1] [2] , Guangzhou Frey Auto Parts, Zhe Jiang Gold Shock Absorber Corp., GSP AUTOMOTIVE Group, Headman, Taizhou Heri Autoparts, Chengdu Huachuan Electric Parts, Universe Filter, ACHR, Zhong Qi Hui Zhong Auto Parts, Sichuan Jian'an Industrial, Zhejiang Yongkang Jiehu Auto Electric Appliance, Shandong Gold Phoenix, Kunshan Cadic Auto Electric Parts, Zhejiang Luoshi Vibration Control, Wuhu Nanda Auto Industry, NYDK, Inner Mongolia First Machinery Group, Zhejiang Odm Transmission Technology, Qi Automotive, Quanxing Machining Group, Xiamen Sunrise Group, Shanghai Riyong-Jea Gate Electric, Shenzhen Supply Chain Management, Wonh Industries, Shaanxi Auto Huashan, Zhejiang Xichuan Shock Absorber, Jiangxi Xintian Auto Industry, Zhejiang Yameili Amperex Technology, Faw Jiefang Automotive, Wuhu Yongyu Autocar Industrial Corp, Jiangsu Yunyi Electric Co., Ltd., and Sinotruk.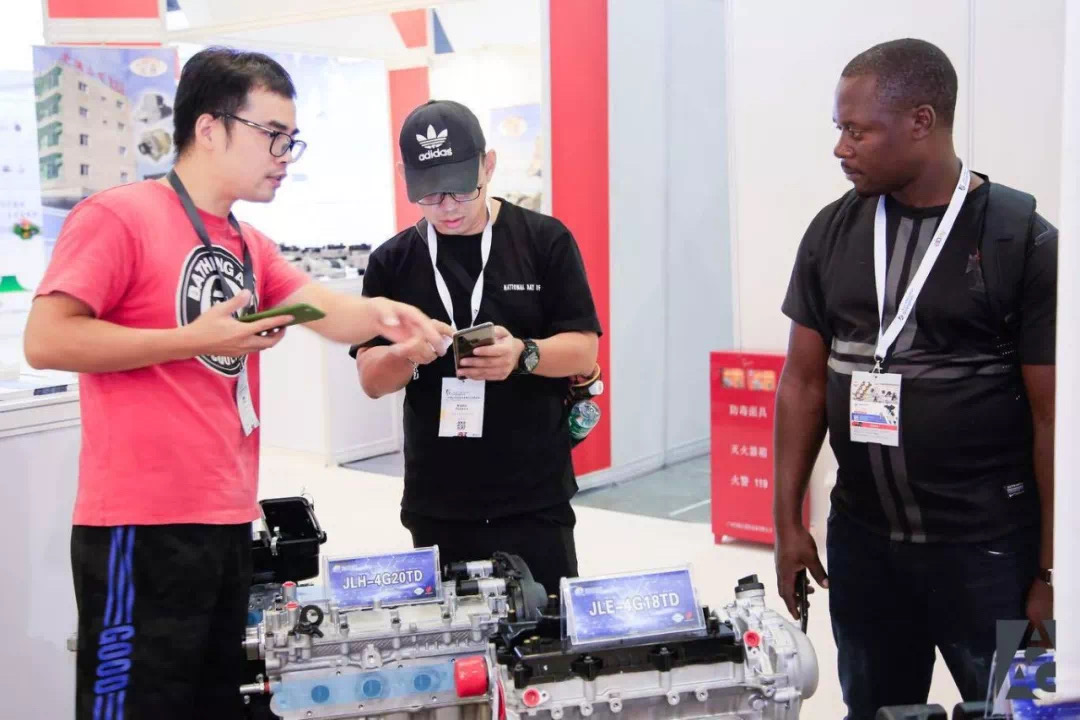 The Tuning & Accessories zone displays auto-tuning products, auto care products, audio electronics, and auto accessories. This zone has attracted such brand enterprises as Chang'an Automobile, ABT (Asia), AMCC, Boostane (China), Wald (China), Umbrella, Brabus, AUTOYONG, Broad Group, Fito Automation Technology Co., Ltd., Jiangxi Kewei Film New Material Co., Ltd. Pang Da Automobile Trade Co., Ltd., China South Industries Group Co., Ltd., CAST, Carlas, Guangzhou CMS Auto Parts Manufacturing Co., Ltd., Changzhou City Xinfangyu Auto Parts Co., Ltd., Guangzhou Haoyingxing Lubricating Oil Co., Ltd., Ningbo Xinhai Aiduo Automobile Wiper Blade Manu Co., Ltd., Huizhou Zhongqiao Lubricant, FKG BEARING(JIAXING) Co.,LTD., China-ZOCE, Germid, and Libao.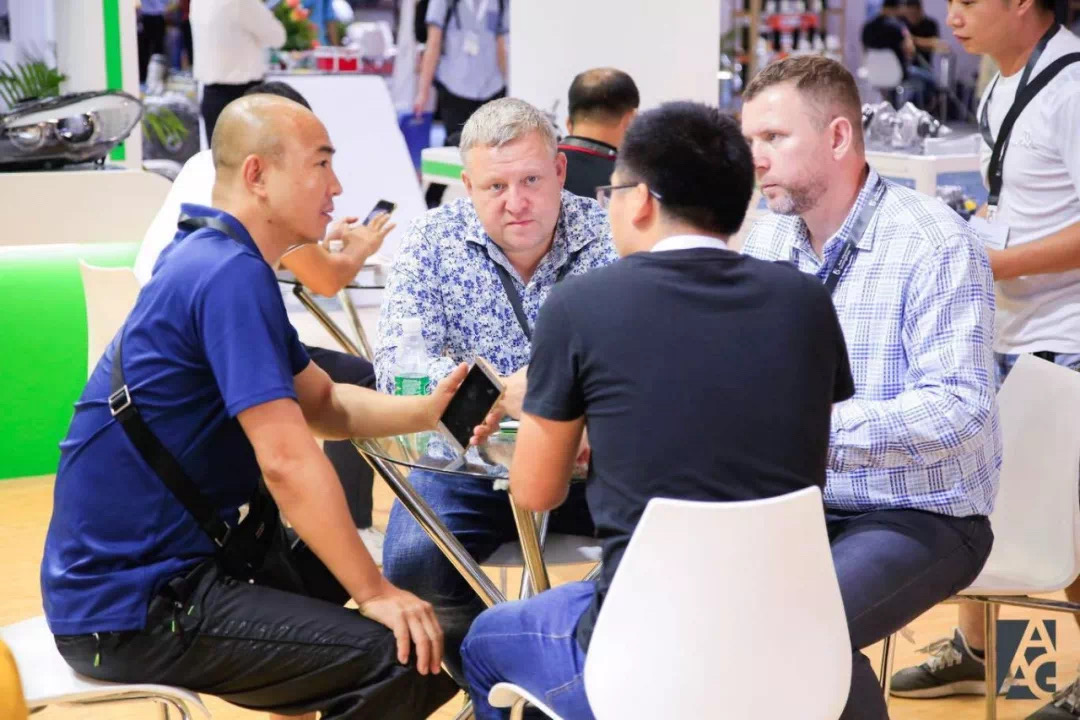 The Repair & Maintenance zone displays products covering sheet metal painting, quick repair, chain brand, and tire maintenance. It has attracted many brand enterprises including Dimur, Smithde, Tomas Tools, Yonghengfengzhi, Zhuhai FY-TECH. The AAG will also hold display and exchange activities for international companies such as those of the Italian Auto Maintenance Pavilion to help them fully understand, discover and experience the brand-new business models of the auto repair & maintenance industry.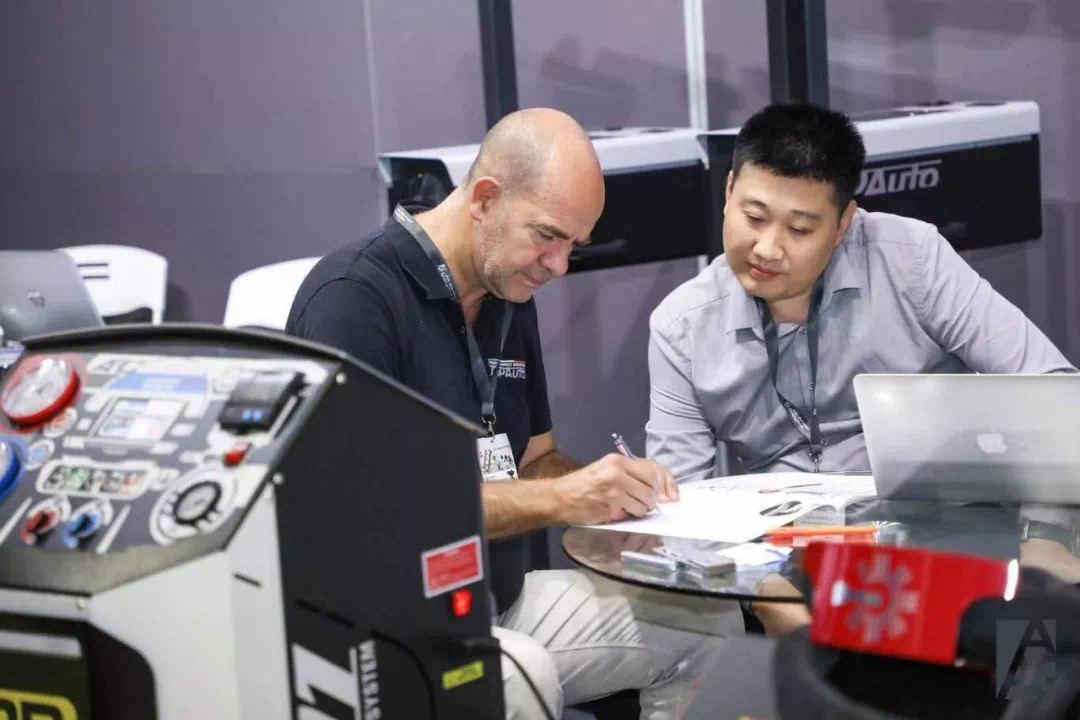 Eyes on car remanufacturing to explore new opportunities for the circular economy
The ReMaTec Asia 2019 will be co-launched and co-located with the AAG. It will be held in Hall 3 with a total exhibition area of about 6,000 square meters. It has attracted a great number of companies from home and abroad, including AGCores, Alec, ATP, Emmetec, encory (BMW), GSLMaterial, IMGroup, MRTEngines, WWT, Hebei Changli, Sankaku (Xiamen), Wuxi Diesel remanufacturing, Hand In Hand Recovery which will showcase their latest remanufacturing technologies and devices.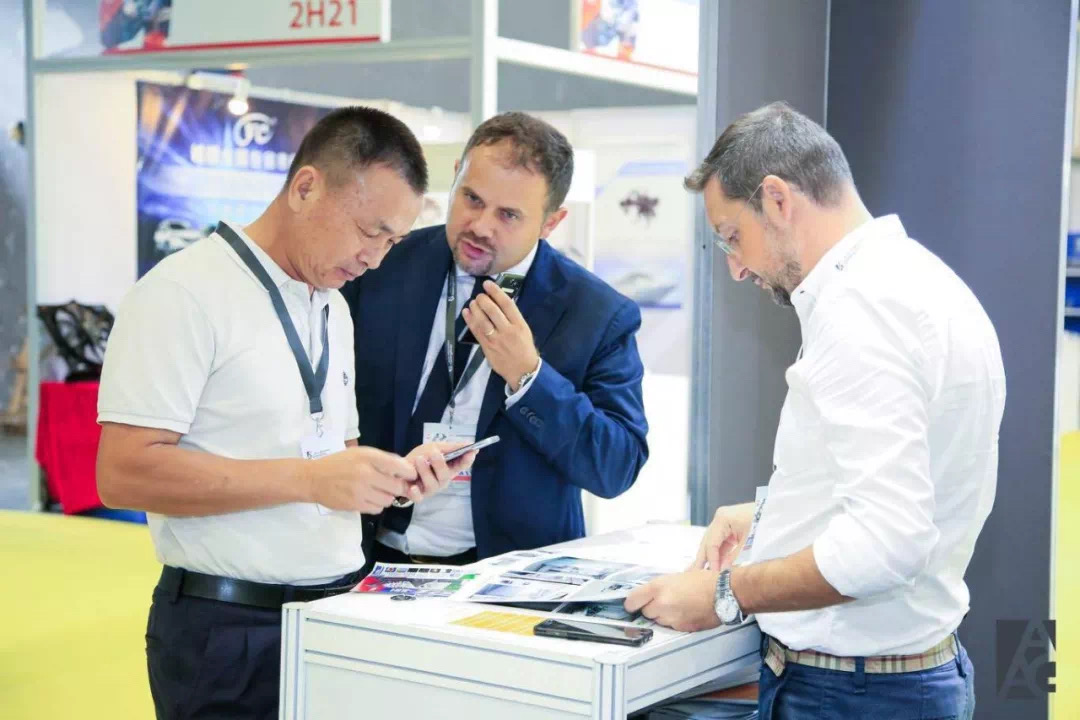 This year, the remanufacturing industry embraced many beneficial policies: in April, the National Development and Reform Commission announced that the auto parts remanufacturing pilots would be expanded; and the remanufacturing industry has been listed as a key supported industry in building the Guangdong-Hong Kong-Macao Greater Bay Area. With the release of the national policies for the circular economy and the establishment of industry standards, China's remanufacturing industry has seen unprecedented development opportunities.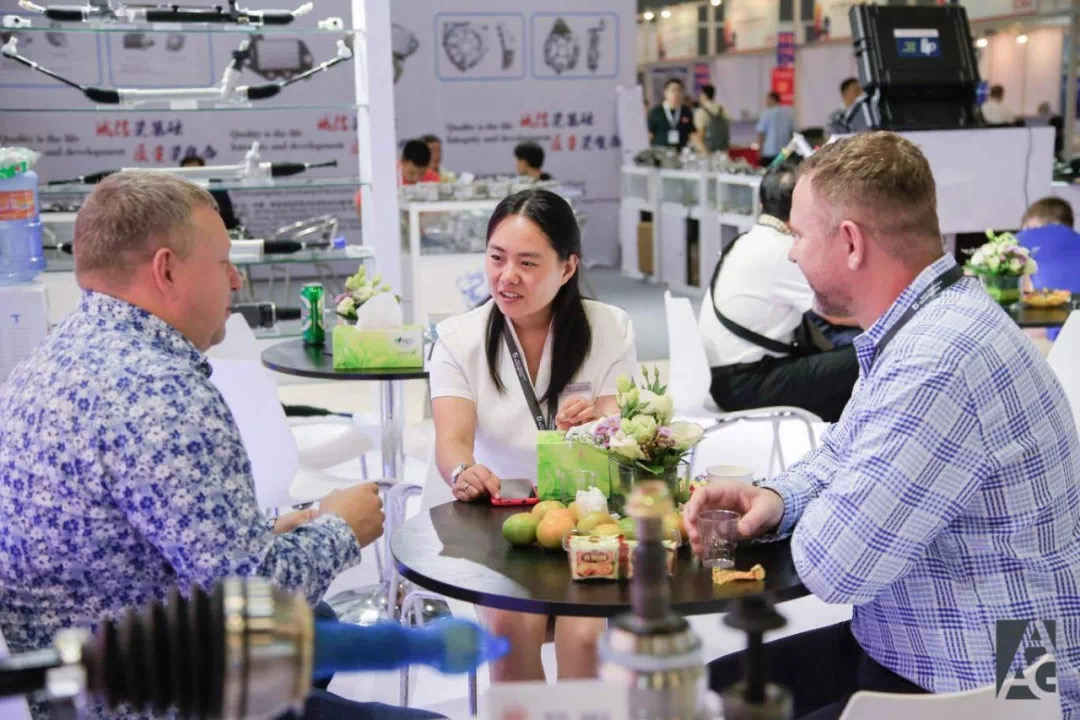 Born in Amsterdam, the Netherlands, ReMaTec is a world's leading remanufacturing trade show for industry professionals. The launch of ReMaTec in Guangzhou represents the need and recognition of the international remanufacturing industry of the Chinese market. It serves as an effective platform for industrial technical exchange and business cooperation.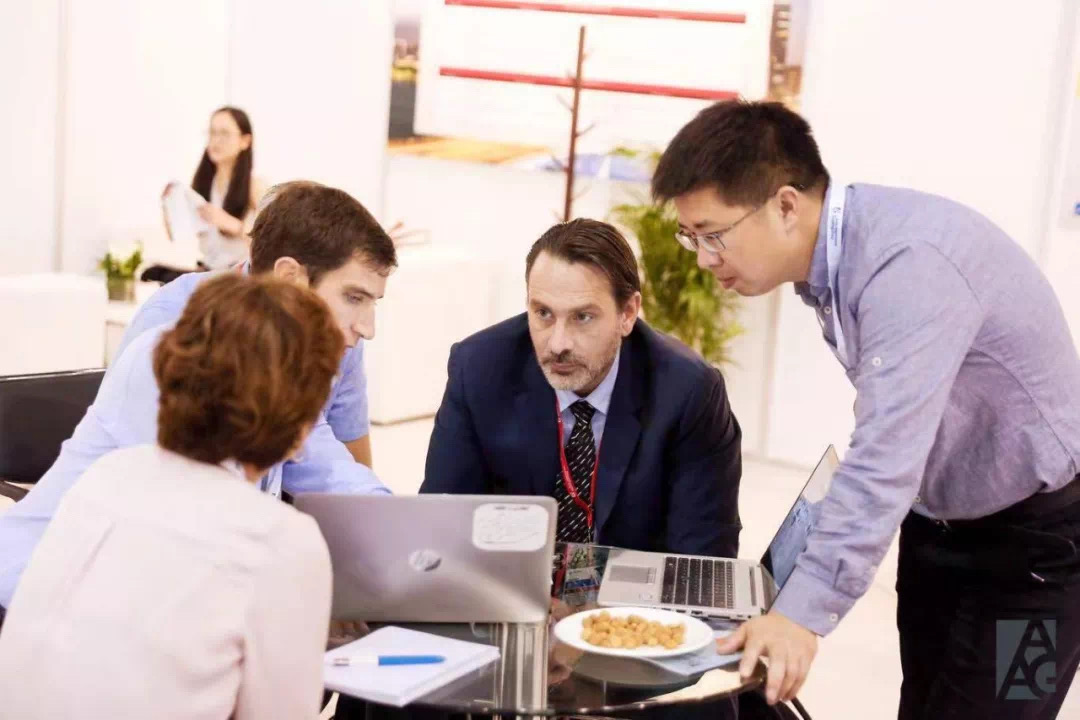 ReMaTec Asia not only plays its showcasing and business matchmaking roles, but also explores the cross points between remanufacturing, repair & maintenance, insurance, and logistics. It even holds academic and policy-related conferences. The China Remanufacturing 50 Persons Inauguration to be held on October 12 will bring together experts, scholars and industrial practitioners who have made outstanding contributions to laws and regulations, policies, industries, academics and technologies at home and abroad, and are committed to the development of China's remanufacturing industry.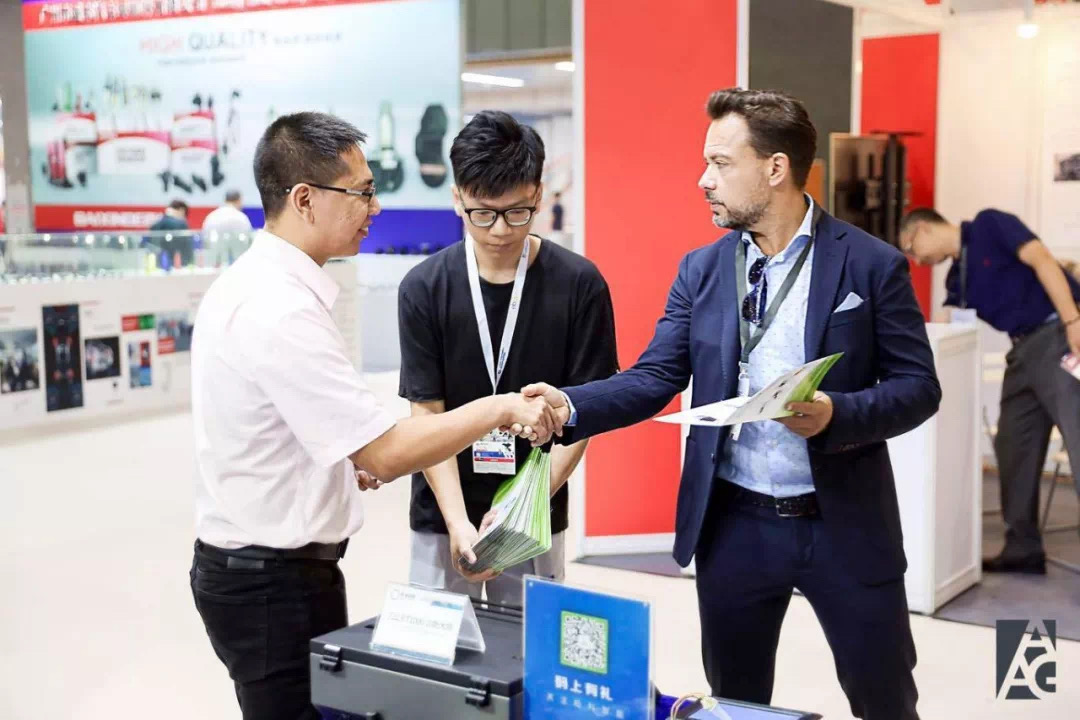 In addition, special activities including the Hong Kong, Macao and Taiwan industry policies and enterprise experience sharing seminar and those on engine remanufacturing trends and development, and auto electronics remanufacturing will bring together global remanufacturing leaders and industry leaders to conduct industry exchanges and business discussions and explore a sound development path for China's remanufacturing industry.
Italian Pavilion builds a new bridge for industrial exchange
Another highlight of the 2019 AAG is the stunning show of the Italian Pavilion in Hall 2. Autopromotec, in collaboration with BolognaFiere, brings over 30 Italian aftersale companies to take part in the 2019 AAG. Their products are displayed in a well-identified area totaling over 1,000 square meters. Their exhibits mainly are auto repair tools and devices, spare parts and tires.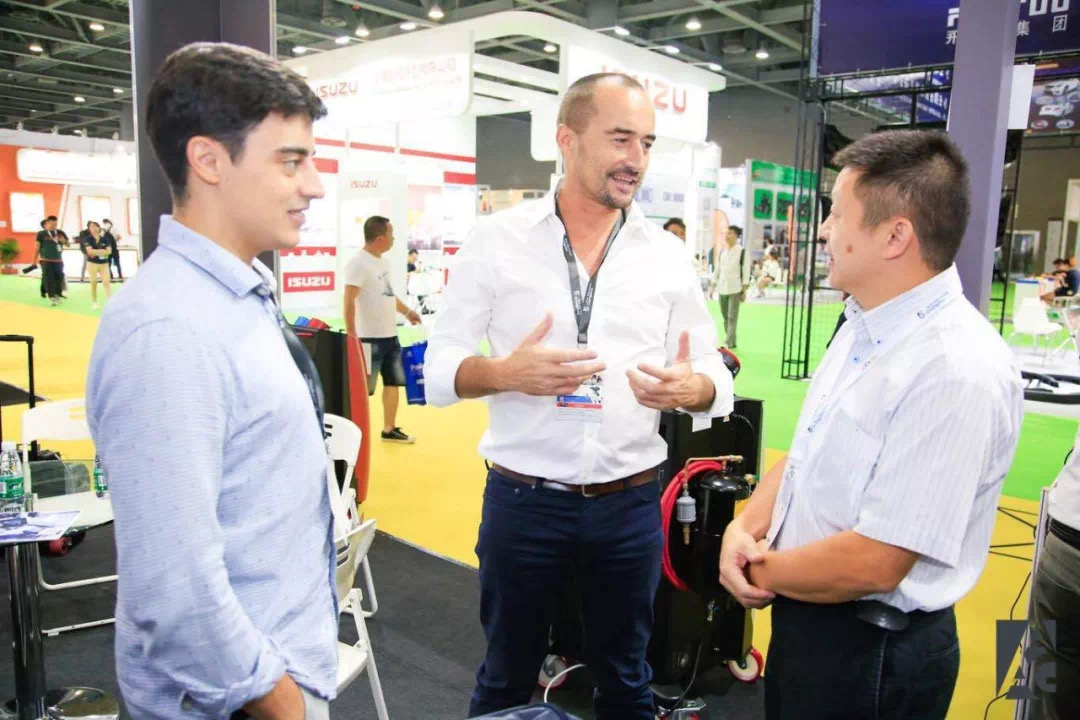 Italy's auto maintenance products are renowned for their precision, stability and long service life. Domestic buyers and manufacturers have long been looking forward to seeing the products of those top Italian brands, while the Italian exhibitors are also excited about their participation in the AAG and exploration into the South China market. Business matchmaking activities will be held for the Italian exhibitors and Asian dealers.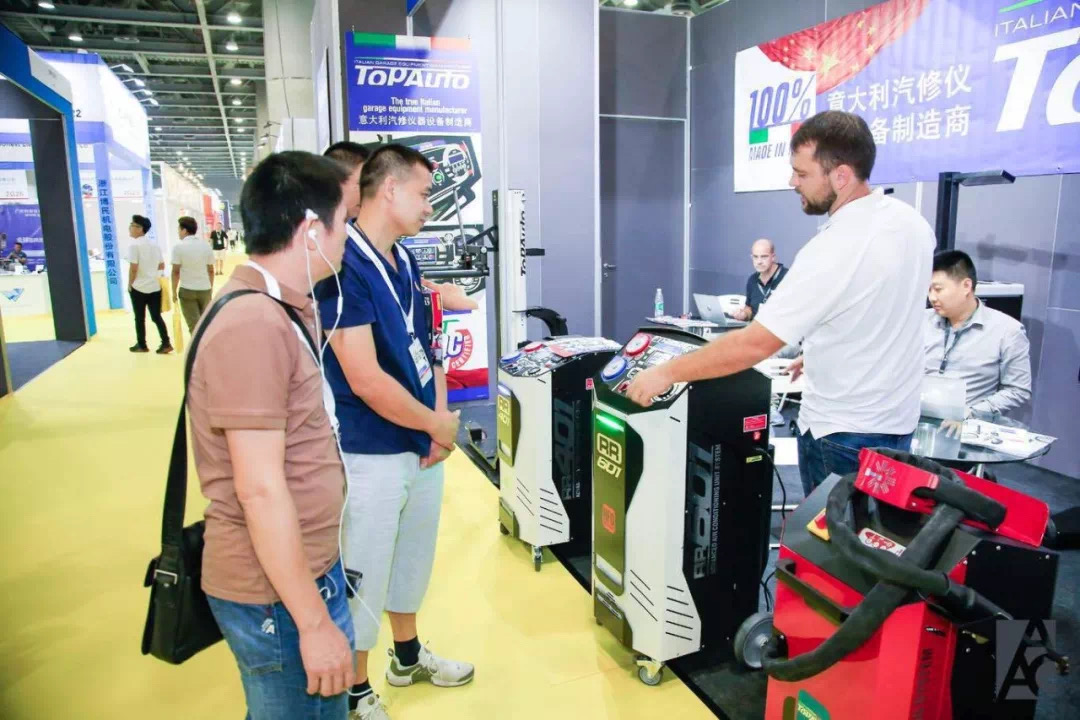 In addition to companies focusing on product showcase and trade, the Italian Pavilion also brings academic institutions including Politecnico di Torino to Guangzhou. They hope to take this opportunity to exchange with Chinese enterprises, universities and associations to jointly promote the business development of both Chinese and European companies.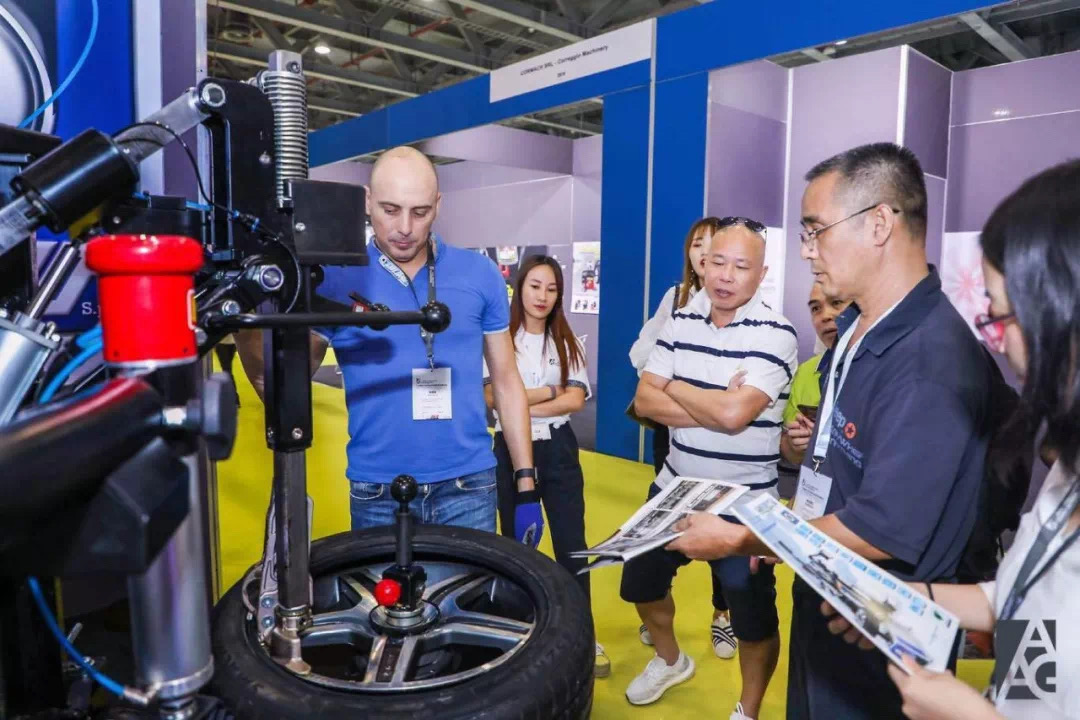 Meanwhile, the AAG has also invited relevant overseas associations and media houses such as Duessegi Editore srl and Editoriale Domus Spa to cover the event, aiming to jointly facilitate economic and trade exchanges between China, Italy and other European countries, promote the development of the Belt and Road, and usher in a new era of China-Italy relations.
International buyers invited through various channels to boost brand awareness
Industry representatives and overseas buyers will also join the 2019 AAG, including Philippine Automotive Traders Association, the Selangor And FederalTerritory Engineering And Motor Parts Traders Association (EMPTA), Malaysia Used Vehicle Autoparts Traders Association, the Automotive Parts Remanufacturers Association (APRA), APRA Europe, Associazione Italiana Costruttori Autoattrezzature (AIAC), Hong Kong Auto Parts Industry Association, Hong Kong Recycling Chamber of Commerce, and Hong Kong Commercial Vehicle Maintenance Association.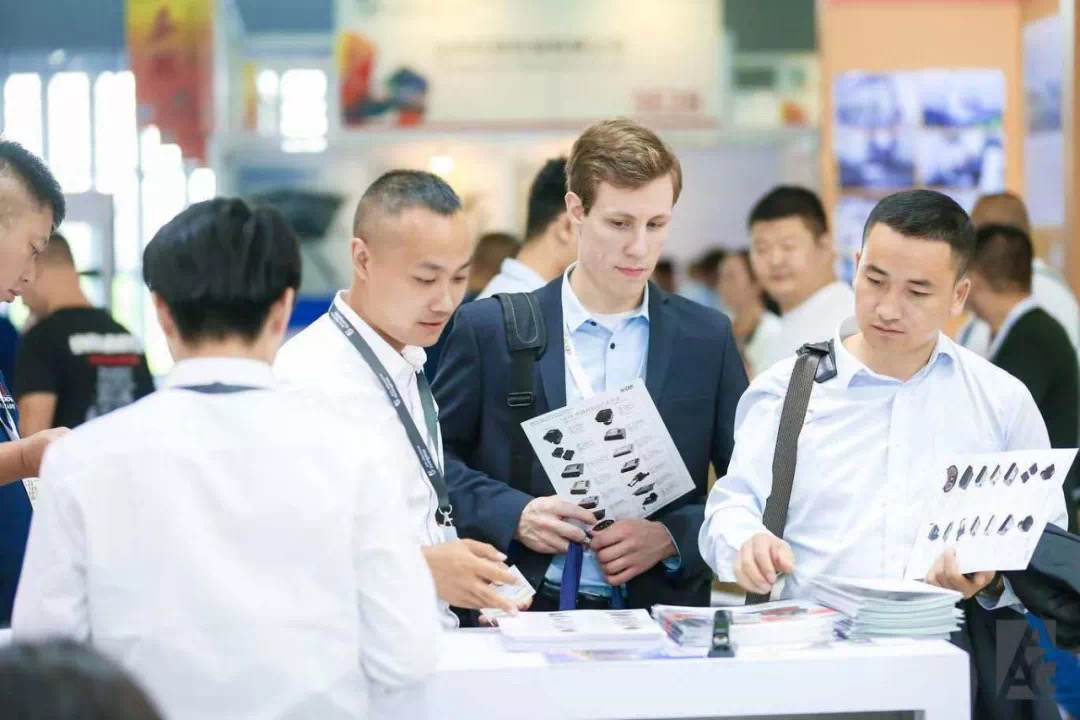 Meanwhile, industry representatives from Algeria, the United Arab Emirates, Egypt, Australia, Pakistan, Nigeria, Sweden, Saudi Arabia, Sudan, Thailand, Singapore, Argentina, Yemen, Iraq, Malaysia, the Philippines, India, Hong Kong, Taiwan, and other countries and regions will also take part in the AAG to conduct face-to-face exchanges with each other, making the AAG a perfect platform for both learning industry techniques and building business cooperation relations.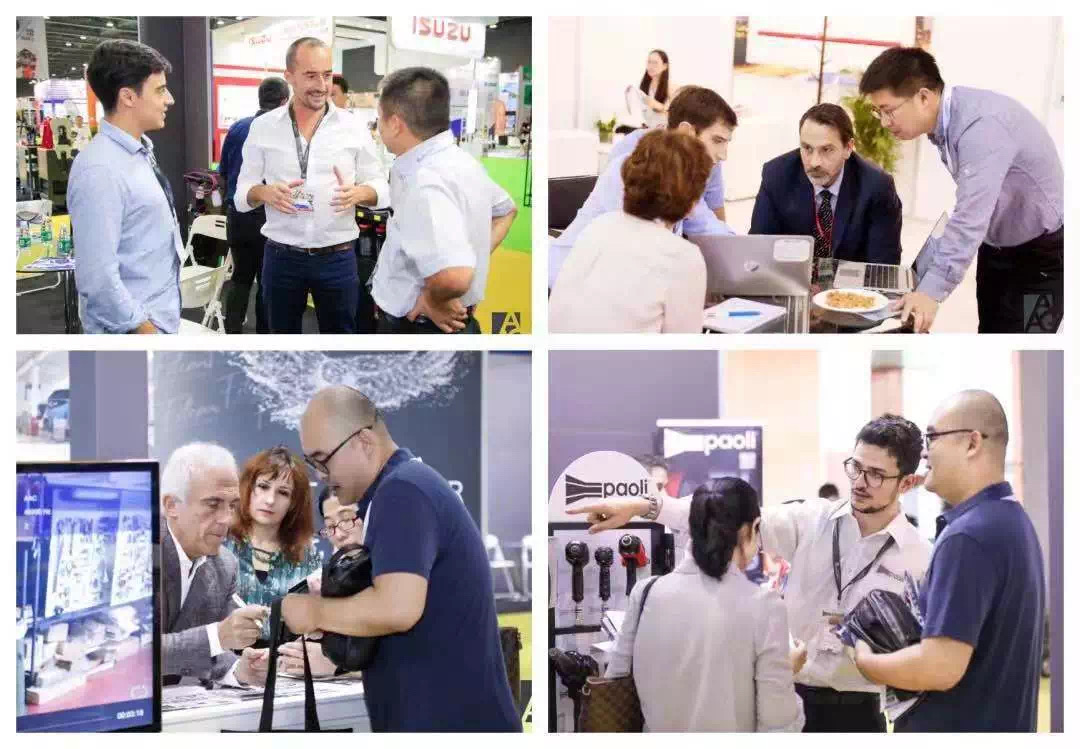 In addition, leaders and purchasing, R&D, after-sales, and technical personnel members of many domestic companies will also participate in the 2019 AAG to look for business opportunities, including Beiqi Foton Motor Co., Ltd., Honda Automobile Co., Ltd., Higer Bus Co., Ltd., Guangzhou Automobile Group Motor Co. Ltd., GAC Trumpchi Car Sales Co., Ltd., Guangqi Honda Automobile Co., Ltd., Beijing Penglong Liheng Renewable Resources Recycling Co., Ltd., GAC Component Co., Ltd., Guangzhou Hua Wang Automobile Electronics Co., Ltd., Changsha Cosma Automobile Co., Ltd., Meizhou GAC-Huade Auto Component Co., Ltd., Guangzhou Intex Auto Parts Co., Ltd., and Guangzhou GAC-ULLITEC Auto Interiors R&D Co., Ltd.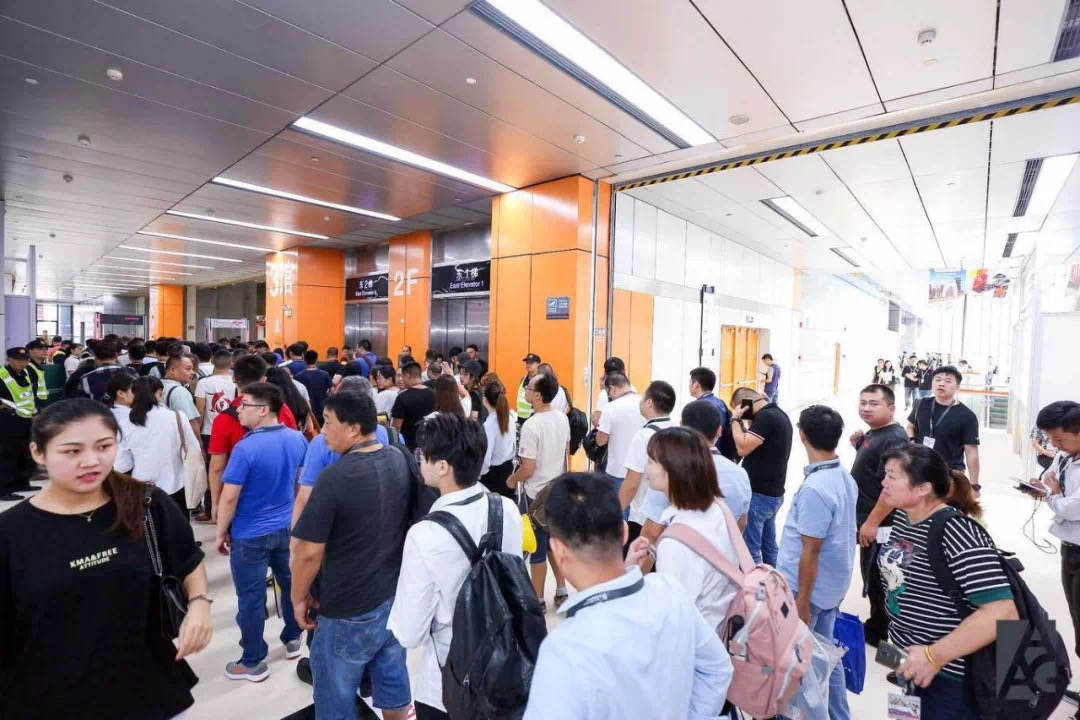 The 2019 AAG has also invited representatives of automobile repair plants, 4S shops, auto part centers, and business associations from Guangzhou and neighboring cities such as Dongguan, Foshan, Shenzhen and Zhongshan to attend the Exhibition. Apart from regularly launching offline promotion and publicity events, the AAG also releases news through various channels such as its official website, WeChat public account and media partners to expand its influence and help international buyers grow a better understanding of the Exhibition. The "Enterprise Phonograph" column aims to help exhibitors promote new products and build good corporate images. Focusing on providing detailed services, the AAG also rolls out diverse activities such as "Benefits for Online Followers", "Gifts for Pre-registrants", customizing H5 e-invitation letters, and the benefits program for VIP buyers, which also boost the Exhibition's popularity.
As a grand exhibition based in South China to serve China's automobile aftermarket, the AAG grasps the development opportunities from building the Guangdong-Hong Kong-Macao Greater Bay Area, focuses on automobile aftermarket segments, expand exhibits coverage, effectively mobilizes international resources, and closely follow industry trends and focuses.
Mr. Zhao Lizhi, General Manager of China National Machinery Industry International Co., Ltd., said: "After five years' efforts, the AAG has improved its exhibit segmentation, attracted more and more exhibitors and achieved a higher level of internationalization, proving itself to be a perfect platform for the development of China's automobile aftermarket. We hope that the AAG will showcase more internationalized and diverse technical products for the industry and bring new opportunities and inject new momentum for the growth of the automobile aftermarket industry in South China".
For more information about the 5th AAG, please visit the AAG website (http://www.aag.org.cn/) or make inquiries via email (aag@sinomachint.com).